FORT EUSTIS, VA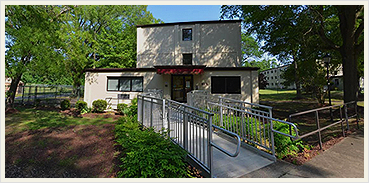 The information available on this site at tadlp.tradoc.army.mil is consistent with Army and DoD policies and principles of information and contains information cleared for public release.
TECHNICAL/SITE FEEDBACK:
We make every effort to ensure this website provides current and useful information. If you have a comment, a question, or a correction concerning this website please contact us. If you have a general military question, please refer to the Department of Defense Frequently Asked Questions page.
to get in touch with vpde

VIA POST:
Office of the Vice Provost for Digital Education
ATTN: Admin Office, The Army Distributed Learning Program
2112 Pershing Avenue, Second Floor
Fort Eustis, Virginia, 23604-1412

VPDE via email: usarmy.jble.tradoc.mbx.au-tadlp@mail.mil
VPDE Office Tel (CIV): 757 878-4516 / Tel (DSN): 757-878-4516
VPDE Mobile Apps, New Apps, updates to Current Apps and all inquiries about creating an app, email: usarmy.jble.cac.mbx.atsc-tradoc-mobile@army.mil
the VPDE website:
This is an official U.S. Army website, and is provided as a public service by Office of the Vice Provost for Digital Education (VPDE) , located at Fort Eustis, Virginia. Information presented on this site is considered public information and may be distributed or copied unless otherwise specified. Use of appropriate byline/photo/image credits and attribution is requested whenever possible.
---
TERMS OF USE:
You are accessing a U.S. Government website. Please read this Terms of Use agreement carefully. By using this website owned by the U.S. Army, you signify that you have read, understand and agree to be bound by all of the terms and conditions as set forth in this (1) Terms of Use Agreement, (2) U.S. Army's Privacy Policy. The U.S. Army may change the terms of the Agreement at any time and without notice, effective upon the posting of the revised Agreement.
Your continued use of this website shall be considered your acceptance of the revised Agreement.
---
EXTERNAL LINKS DISCLAIMER:
The appearance of hyperlinks to external sites does not constitute endorsement by the Department of the Army of the linked website or the information, products or services contained therein. For other than authorized activities such as military exchanges and Morale, Welfare and Recreation sites, the Department of the Army does not exercise any editorial control over the information you may find at these locations. Such links are provided consistent with the stated purpose of this DoD website.
---
COPYRIGHT POLICY:
The use of copyrighted material within the Army is subject to U.S. copyright law as reflected in Army regulations. It is Army policy to recognize and respect the rights of copyright owners. This page does not create any right, remedy, or cause of action for any person against the Army. It is Department of the Army policy to recognize the rights of copyright owners (for example, photo journalists or embedded media) consistent with the Army's mission and worldwide commitments. Copyrighted works will not be reproduced or distributed outside of the Army without the written or electronically conveyed permission of the copyright owner. In the event a copyright owner grants the Army written or electronically conveyed permission to use copyrighted material for internal command information or morale and welfare purposes, commanders or heads of Army activities will take care to assure that such permission is not abused by improper use of the material. In addition, any use of copyrighted material, for which permission has been obtained, will carry attribution for the source of the material. Army Public Affairs will continue to make every effort to reinforce this policy through public affairs channels and to ensure widest possible dissemination of these guidelines around the Army, and at every level of command.
Copyrighted material in the Army's possession should be safeguarded from accidental unauthorized release. Copyright issues are under the purview of the Office of the Judge Advocate General and are covered in Army Regulation 27-60, Intellectual Property. Army Regulation 25-1 prohibits the posting of documents or information protected by a copyright on Army websites without the permission of the copyright holder.
---
Header and masthead graphics and infographics appearing on VPDE webpages on this site are released with Full Disclosure (Department of Defense Instruction 5040.02 and Visual Information VI Style Guide, April 23, 2018): Images were created as graphics using high dynamic range techniques. An organizational logo was added to the panoramas included on the masthead slider and pages. Colors were changed and images in some graphics reversed. Some images were augmented and patched together with others to create a collage or composite.
References to non-DoD websites are provided as a service and do not constitute or imply endorsement of these organizations or their programs by the U.S. Department of Defense. DoD is not responsible for the content of pages found at these sites.