about the dl star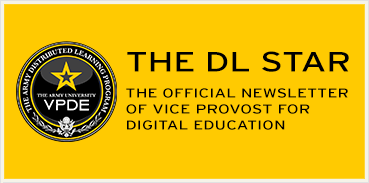 The DL STAR is a publication of The Army Distributed Learning Program (TADLP) and provides articles that highlight and describe emerging innovations within Distributed Learning (DL) communities, both in the military as well as in private industry.
Comments and suggestions are welcome; to submit an article for consideration and publication in the DL STAR please review the Guidelines below. We hope to see your byline in an upcoming issue!
back issues
A complete archive of back issues of the DL STAR can be accessed online.