our mission
To improve Army Readiness by providing rigorous, relevant, and tailored distributed training and education to Soldiers, leaders, and Army civilians anytime, anywhere from a responsive and accessible delivery capability.
organization overview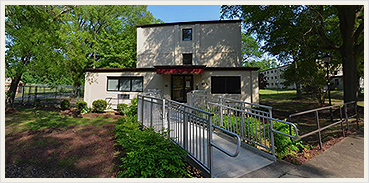 Today's Soldiers, leaders and Army civilians find themselves in situations that are far more uncertain, complex and dangerous than ever before. Their ability to survive and to win America's wars is increasingly dependent on an active, dedicated community of educators and training professionals providing effective, modern instructional models that are user-friendly, pliant and adaptable via distributed learning to changing mission requirements.
WHAT IS DISTRIBUTED LEARNING?
Distributed Learning (DL) is a modern, proven Instructional model used by the Army to deliver Individual, collective, self-development training and education to Soldiers, leaders and Army civilians anytime/anywhere. Instructors can be blended into the learning or content can be delivered and stand-alone products.
The Army Distributed Learning Program (TADLP), leads the way in creating and utilizing such models to leverage the latest emerging technologies to distribute learning across an array of portable devices depending on the need of the individual user.
THE TADLP TIMELINE
Established by the Chief of Staff of the Army in 1996, the Commanding General of Training and Doctrine Command (TRADOC) was appointed the Executive Agent for TADLP. The TRADOC Capability Manager (TCM) was chartered by the CG TRADOC as the full-line authority for the centralized management and integration of the organization. In 2010 the TRADOC Commanding General revised the charter for the TCM and assigned all TADLP responsibilities to the Combined Arms Center (CAC), Army Training Support Center (ATSC).
Today's Army Distributed Learning Program is a vital arm of the Combined Arms Center, and is located at Fort Eustis, Virginia.
meet our tadlp director
Ms. Helen A. Remily has worked for the Department of the Army for over thirty-five years in a wide variety of assignments to include Office of the Deputy Chief of Staff for Intelligence, Headquarters, Department of the Army and Joint Task Force-Five. She also held assignments as an instructor for Intelligence Analysis, Intelligence in Combating Terrorism Counteraction, Counterdrug programs, and held the position of Senior Army Representative for the DoD Strategic Debriefing Training Division. Ms. Remily developed new staff and faculty curriculum, designed resident and distributed learning programs of instruction, and analyzed the efficacy of education and training products and programs for the United States Military Intelligence (MI) Community.
Ms. Remily was appointed as the Director for The Army Distributed Learning Program (TADLP) in December 2009. As the director, her duties include program oversight and integration of DL governance, plans, and policy. Prior to this appointment, Ms. Remily served as the Director for Education and Training, Army Training Support Center, Training and Doctrine Command (TRADOC), Fort Eustis, VA from June 2008 through November 2009. Her main focus was supporting Army proponent centers and schools with staff and faculty development and distributed learning strategies and production.
Ms. Remily's previous assignment was as Chief, Training Development and Integration, U.S. Army Military Intelligence Center. As such, she led the integration of individual and collective training products, based on adaptive learning techniques, across the MI community. Her expertise in education resulted in the seamless development and integration of cultural awareness and contemporary operating environment curriculum within programs of instruction. This initiative lead to TRADOC's recognition of the Intelligence Center as the focal point for cultural awareness education and training development for all proponent schools. Ms. Remily's efforts resulted in securing senior-level support and resources to establish the University of Military Intelligence, a web-based learning environment for MI DL products. She also secured resourcing through the Army Studies Program in support of an intelligent tutoring system for mission analysis, which immersed the learner in a 3-D environment melding intelligent tutoring techniques and collaborative learning tools with constructive learning theory to improve critical thinking and problem solving skills.
Ms. Remily is recognized as a leader in Army education and training. She co-authored and presented papers and articles, which focus on learning and emerging education technology; one of which was nominated as best paper out of 200 during the Interservice, Industry, Simulation, and Education Conference the world's largest international modeling, simulation and training symposium.
Ms. Remily is a member of the Association for Educational Communications and Technology, American Society for Training Development in Higher Education, and alumni member of the Gamma Beta Phi Honor Society. She graduated summa cum laude with a Master of Arts degree in Educational Psychology with an emphasis on technology from the University of Arizona. She holds a Bachelor of Science Degree in Criminal Justice and a Certificate in Public Leadership from the Brookings Institute. She is a graduate of the DoD Executive Leadership Development Program, the Federal Executive Institute, and is a Harvard Senior Executive Fellow.
Ms. Remily was born at Fort Bragg, North Carolina and currently resides in Virginia.